Let's take example, we have TASK 1 and TASK 2 that is depended from TASK 1. This two tasks are assigned to two different users.
If USER 1 mark TASK 1 as finished, USER 2 should have better notification that dependable task has been finished and TASK 2 should be started from his side.
From UX point, so much time with eyes needed to read all information. So highlighting this notification will be great job.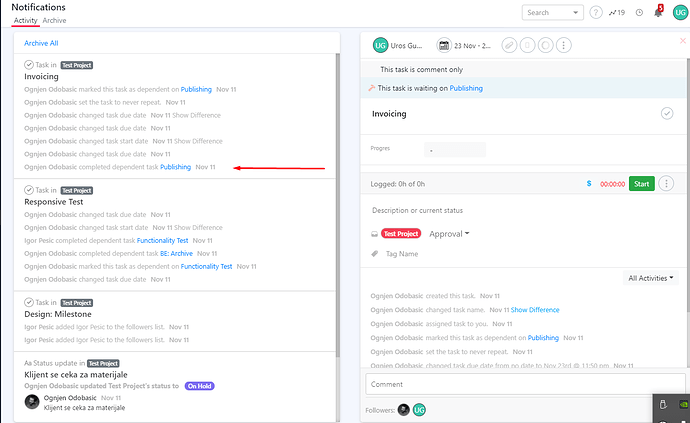 .