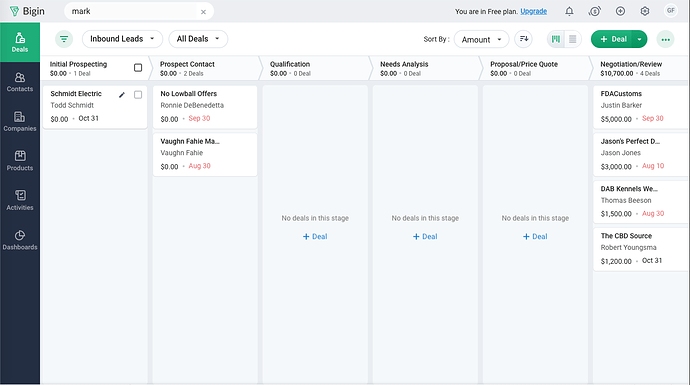 This seems to be the modern setup for a CRM deal pipeline.
It's very beneficial when using the platform as a CRM and moving deals through the pipeline as they progress.
This is my one major hangup with using SmartTask to replace my current CRM.
I would love to see this integrated.