portfolio should show column title. also would be great to show more detail on section progress etc.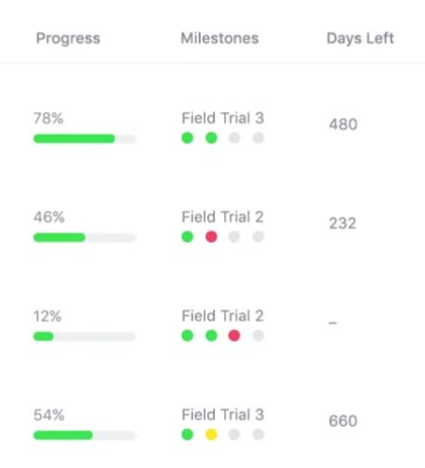 Can you please elaborate a little.

i mean this. Also can we set the default view as in Alphabetical order?
previous image was from Asana which has a milestone status dot for each section in a project.
Got it, thanks. Hope to add column titles in next few releases.